When it comes to prom dress shopping, there are so many different things to consider in order for you to find your perfect dress. Sure, you need to find the right style of dress, but if you choose one that is the wrong color, all bets are off. Prom dress fashion changes from year to year, which is why it is important to always know what the most popular colors are. Whether you want to stay fashionably relevant or you just want to know what colors you might be seeing at the big dance, we brought together a quick list of the most popular colors for prom dresses.
Pink Dress
If there is one color that people are absolutely loving, it is light pink. The lighter shades of pink are being used widely, and they are great for all kinds of skin types. A beautiful blush pink is quickly becoming the color of the year because it is delicate without being overwhelming like some of the other pink shades. Depending on what kind of image you want to pull, this might be just the dress color that you have been looking for.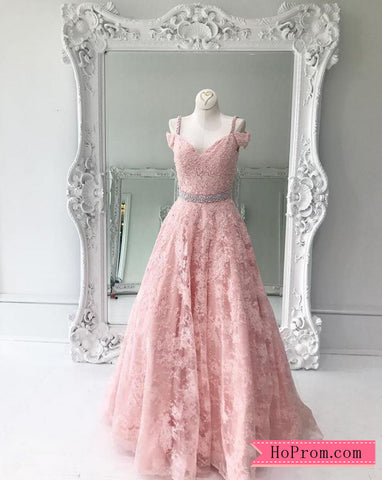 Blue Dress
Blue is a dress color that has been popular many years in a row. It might be because it is such a versatile color that anyone can find a good shade, or it might just be because it comes in so many elegant variations. Either way, a blue prom dress is always a good choice, and you can find one that stands out or blends in as much as you want. This is one color that has a range from a vibrant robin's egg all the way over to a classy navy blue. No matter what kind of blue you choose to go with, make sure that it represents who you are. For people with blue eyes, a blue dress can make them absolutely pop!
Black Dresses
The classic black prom dress is something that has been around since the dawn of time and will continue to be after. You will absolutely love the way that this makes you look. It can take your prom look from adorable to intense in no time at all. We personally love the what a good black dress can do for your figure, and it will always make you look distinguished. In a sea of pink and purple dresses, a black dress stands out.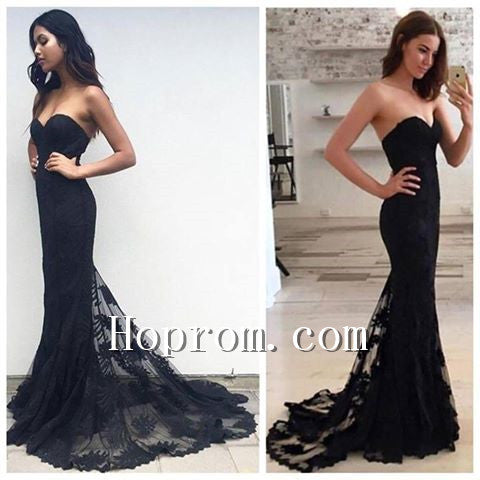 Conclusion
Prom dresses come in so many different styles and colors that looking for the right one can make your head absolutely spin. Though prom can be a night to be bold and daring, it doesn't have to be. Make sure that you take the time to find something that you are comfortable in so that you can show off who you are. This night should be all about having fun and looking fabulous, so find the dress that makes you feel amazing and enjoy dancing the night away with friends or a special someone!
Shared by Hoprom , which is one of the respectable prom dresses store.